A Visit to the New Brewhaha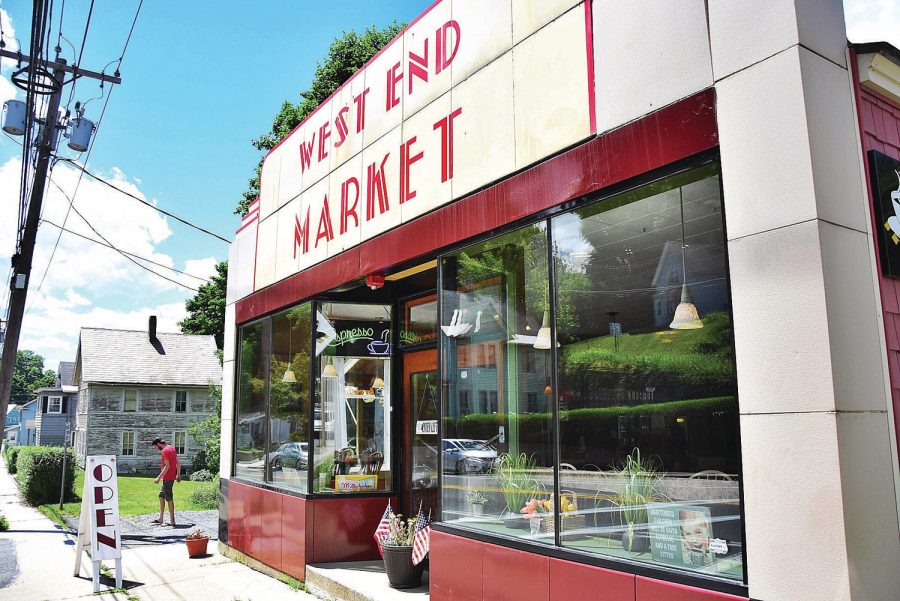 Brewhaha is a classic breakfast and lunch place with a fresh new location in North Adams. Previously on State Street in the heart of the city, the new spot is right on Route 2, a minute or so after the Carr Hardware. I don't totally understand the move – their old location was nice, in town, and easy to walk to from places like Mass Moca.
The new location, in the old West End Market building, is enticing, but parking is a bit of a headache to figure out, especially if you are coming from Williamstown. They have a nice parking lot in the back, but there is no sign to show for it. So, the lot was pretty empty and most people were parking on the street.
As I entered the restaurant, I was greeted by a very nice lady who told me how the ordering process works. The interior is amazing: it has a slightly retro vibe and makes you feel right at home. At the order counter, there is a favorite decoration of mine, which is a large neon sign saying "Espresso and Cappuccino" with a large mug of coffee. The counter is also covered with tons of treats, all of which look great.  
The menu is packed and caused the choice to be very hard. The front is breakfast which is served all day! I love places that serve breakfast all day because you never know, you may want waffles at noon. They have all of the essentials for breakfast: waffles, pancakes, bagels, and breakfast sandwiches. On the back of the menu there were the more savory lunch-type foods: sandwiches, soups, and wraps. I got a grilled cheese with tomato and a plate of fruit, and my parents got a tuna melt and a vegetarian avocado wrap, along with coffees for both of them. We sat up at the high seats overlooking the road. Despite being on the road, there was no noticeable noise distraction.
"
I love places that serve breakfast all day because you never know, you may want waffles at noon."
The food came surprisingly fast, which was nice since I was fairly busy. I loved the way the food was served, in little baskets with a black and white checkerboard patterned paper lining it. All three of our baskets came with a bag of chips which was a really nice surprise.
The food itself was great. My sandwich was really good but definitely not the best grilled cheese I've had. It needed a little more flavor and I felt that the tomato in it caused the bread to become a little soggy. However, my mom's veggie wrap was incredible – it tasted amazing.
Overall, Brewhaha is a great restaurant for breakfast and lunch. Nothing is too expensive and there is something for everyone. It is just a shame it's not closer to the center of North Adams, because now it is a 10-15 minute walk from downtown.
Brewhaha 437 W Main St, North Adams, MA 01247, ($5-11)
Gabe's rating: 8.6/10