Movie Mondays: Nico's Pick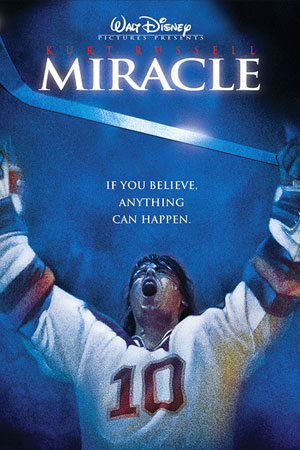 Nico and Clara McWeeny
March 23, 2020
Welcome to the first edition of Movie Monday! This week, we have a very special guest who has joined us to share his favorite film. As he is still mastering the whole typing thing, we formatted this edition as an interview.
Echo: So, what movie are you suggesting to our readers today?
Nico McWeeny: I really like the movie Miracle.
E: Tell me what the movie is about
NM: It's about the US men's olympic hockey team in 1980. They beat the soviets in the semifinals and go on to win the gold medal.
E: And why do you like the movie so much?
NM: It's really good. Especially nowadays, when there are no sports to watch. 
E: What is your favorite part?
NM: It's great when they make the comeback win against the soviets. They have to pull their goalie, and it's quite a thriller.
E: Do you think everyone will enjoy this movie? 
NM: Yeah I do actually. As a family that doesn't usually watch hockey, it was still a great movie. I also suggest fever pitch. 
E: Oh, a second suggestion? Great! What is it about?
NM: It's about a red sox fan. The biggest red sox fan there is. He has season tickets to all their games. 
E: And why do you like the movie?
NM: I really like the red sox. Did you know the guy who plays the red sox fan is actually a yankees fan in real life? His name is Jimmy Fallon. My favorite moment is when the red sox win the world series. You are welcome for my time. 
E: Oh, um, thank you?