Thoughtful Thursdays: Week 2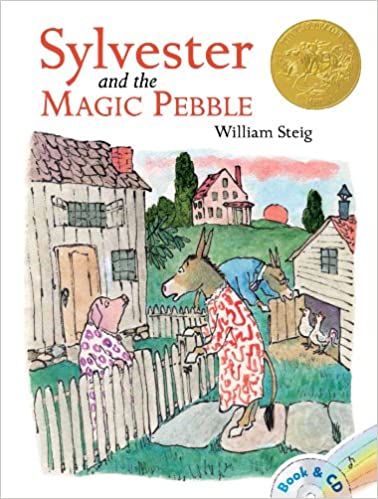 Welcome back to another edition of Thoughtful Thursdays! This week, we are shifting our focus to our favorite children's books. Here at The Echo, we encourage taking a trip down memory lane, especially in these times, when we need all the comfort we can get. 
This week, Clara suggests Sylvester and the Magic Pebble, winner of the 1970 Caldecott Award. It is written by William Steig, renowned children's book author who has also penned works such as Amos & Boris and Dr. De Soto. It follows the story of Sylvester, a young donkey who longs for adventure. Out on a walk, he discovers a magic pebble that makes any wish come true. After encountering a lion on his way home, he first utilizes the powers of this pebble. With beautiful illustrations and wonderful messages, the book is sure to remind you of the importance of family, heartbreak and unconditional love. Be warned, though: it can truly only be classified as a tear jerker, and is probably the first time Clara saw her mom cry. Over a picture book, at that! Still, if you're in the mood for an ultimately feel-good story, flip through the glossy pages of Sylvester and the Magic Pebble.