Jasper's Favorites: Tony's Sombrero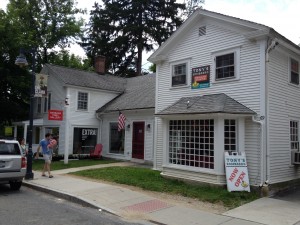 Hang on for a minute...we're trying to find some more stories you might like.
You're a high schooler. You might have a job, but you play sports or do another extracurricular activity, so you can't work during the week, and the money you have in your pocket is precious to you. You can't be dropping a stack of cash for one meal. You need an option that can give you the biggest bang for your buck. So, why not try something new? Because you're afraid…admit it. Well, fear no more, a savior has emerged: Tony's Sombrero. Located at the bottom of Spring Street in Williamstown, in the building that used to house Lickety Split, the authentic Mexican restaurant has taken root. Walk in to get out of the frigid New England air and be transported to a world filled with the smell of  delicious foods and the sound of Unavison™. Grab one of the many flavors of tantalizing Jarritos, Mexican sodas, and make your way to the burrito bar where the magic happens. Peruse the menu ranging from carnitas to quesadillas. My personal dish of choice is the grilled chicken burrito; it's the Bomb.com. With a drink it runs at about eight dollars. The burritos are a sizeable portion and served in a flour tortilla, filled to burst with beans, rice, tomatoes, onions and if you're willing to pay a little extra you can top it off with some guacamole. Hot sauce lies at the fingertips of those willing to add a little spice to their lives. Also, the burrito is served with amazing homemade chips. Tony's Sombrero offers a place for every occasion, be it a date, lunch, break up, wedding, funeral or any other situation you could think of. The menu holds the definition of comfort food, guaranteed to make any reason a good reason for eating at Tony's.