World Football: 1/8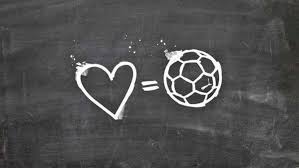 Hang on for a minute...we're trying to find some more stories you might like.
Column by: Elias Sekkal, Aaron Kleiner, Manas Jain, Matthew Kleiner
Each week, The Echo's own football pundits will discuss two of Europe's biggest matches at the weekend and make their predictions
Roma-Milan
The Italian top flight resumed after the Christmas break with an appetizing group of midweek fixtures on January 5. The anticipo on Tuesday night saw Sampdoria outlast Genoa 3-2 in a typically thrilling Derby della Laterna matchup. Elsewhere, Juventus extended its Serie A win streak to six matches with a resounding victory over Verona in Turin. The first set of weekend matches of the new year sees Roma host Milan, two teams that have experienced recent dips in form. Coming off an extremely disappointing draw at Chievo, the Giallorossi are attempting to regain their early season form. But with lingering injuries to Mohamed Salah and Francesco Totti, and a suspension for Edin Dzeko, Rudi Garcia's task will be considerably more difficult against a Milan side desperate to rebound after a recent loss to Bologna
Elias: Roma is looking to continue their recent good form and elevate their position on the table, and should be successful. 2-0 Roma wins
Matthew: Milan will not recover after a brutal midweek loss to Bologna which included a late Emanuele Giacherini winner. 2-1 Roma wins
Manas: Milan will get their game together this weekend considering the motivation Mihaljovic has about proving his worth and keeping his job. 2-1 Milan wins
Aaron: Both sides have been sliding further and further into mid table ignominy of late, but Roma have slightly more consistency. 3-1 Roma wins
Liverpool-Arsenal
The English Premier League continues its season with a collection of midweek clashes on January 12 and January 13. Liverpool started off the new year with a slow start, picking up a 2-0 defeat versus West Ham. The match showed Christian Benteke's lack of movement and awareness which will add to an already struggling Liverpool offense. At this rate, Liverpool is a long way off from qualifying for the Champions League. In contrast, high-flying Arsenal came away with a lucky 1-0 win against Newcastle at home, putting them two points ahead of Leicester City at the top of the table. Wednesday's match pits two of England's most decorated sides against each other at a crucial point in the campaign.
Elias: Arsenal have kept critics quiet by topping the league at New Years and will be determined to prove their worth with the opening league matchup of 2016. 3-1 Arsenal wins
Matthew: Jurgen Klopp's tenure at Liverpool has been mixed at best, and a nervous match against veteran Arsene Wenger's side will not bring out the best from the 48-year-old. 3-1 Arsenal wins
Manas: With multiple injuries and poor form dwindling Liverpool's chances of winning any game, Arsenal will take full advantage of this opportunity, coming away with a big win. 2-0 Arsenal wins
Aaron: The Gunners have the talent and determination to take home the title this year. 2-1 Arsenal wins
World Football Weekly
Current Standings:
Aaron 8
Manas 7
Matthew 7
Elias 5
1 point for correct result, 2 for correct scoreline